Personalized Coaching for Your Fitness Goals
Inquire About Personal Training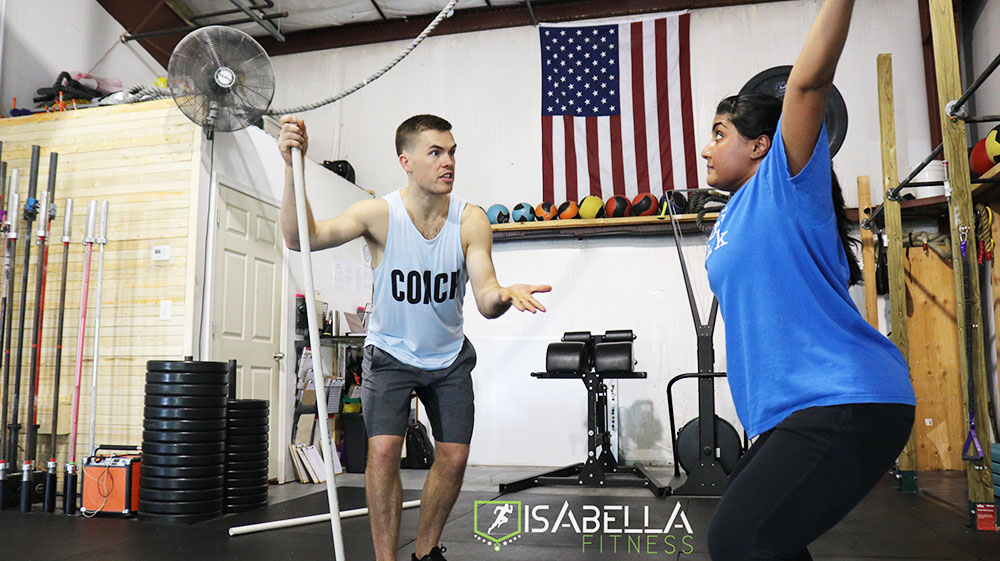 Get the One-on-One Guidance You Need to Succeed
In the realm of fitness, a one-size-fits-all approach often falls short. We, at Isabella Fitness, truly believe that every individual is unique, with distinct goals, challenges, and motivations. With our personal training, we're ushering in an era of bespoke fitness, where every move, every rep, and every session is tailor-made just for you.
Whether you're striving to perfect your weightlifting form or seeking an intense cardio session to reignite your passion, our 1-on-1 sessions are the answer. These personalized encounters allow you to tap into expert guidance, receiving undivided attention and precision-based recommendations that cater exclusively to your aspirations.
Our offerings don't just stop at individual sessions. We understand the camaraderie that can come from shared goals, which is why we proudly offer Group Rates. For those engaged in sports, our specialized Sports Training ensures that you're always at the top of your game, both in form and spirit.
Private Coaching Rates:
30 Min. Session: $40
45 Min. Session: $60
60 Min. Session: $70
Embark on a journey where your fitness narrative is the only story we tell. Experience the pinnacle of personalization with personal training at Isabella Fitness.
What Our Clients Think of Isabella Fitness
If you are looking for a place to change your life for the better this is it! When I started here I knew nothing but with the patience and professionalism of the coaches I now feel the best I have ever felt. This gym has a fun, relaxed, and supportive environment. Equipment and facilities are always clean and organized. The workouts are fun and challenging but you are guided every step of the way. The coaches COACH! You will not be steered wrong here.
This is the greatest gym I have ever been to! From the coaches to the other members, everyone is incredibly friendly and there to help you be the best version of yourself. The coaches are constantly watching you to make sure you are doing the movements properly to avoid injury and make sure you're getting the most out of every workout. I'd highly recommend Isabella Fitness to anyone looking to improve their life for the better!
Isabella Fitness is a fantastic gym. I did online workouts with them for over a year during covid and am glad I found them. The trainers I worked with were all super professional and really knew their stuff. I highly recommended them.
Before coming to Isabella Fitness, I had never stuck with any workouts. Now 3 and a half years later, I have finally found a place to work out that I love! The coaches are excellent at helping all of the athletes individually tailor the workouts to suit their needs. The facility is clean and well organized. I highly recommend Isabella Fitness to anyone-beginners and experts alike!
Great place to get your sweat on!!!! Great coaching, great programming and you have that community feel every gym needs. Highly recommend!!!