Fitness Classes For Youth Kids (ages 6-12)
First Class is Free. Inquire about our youth fitness program.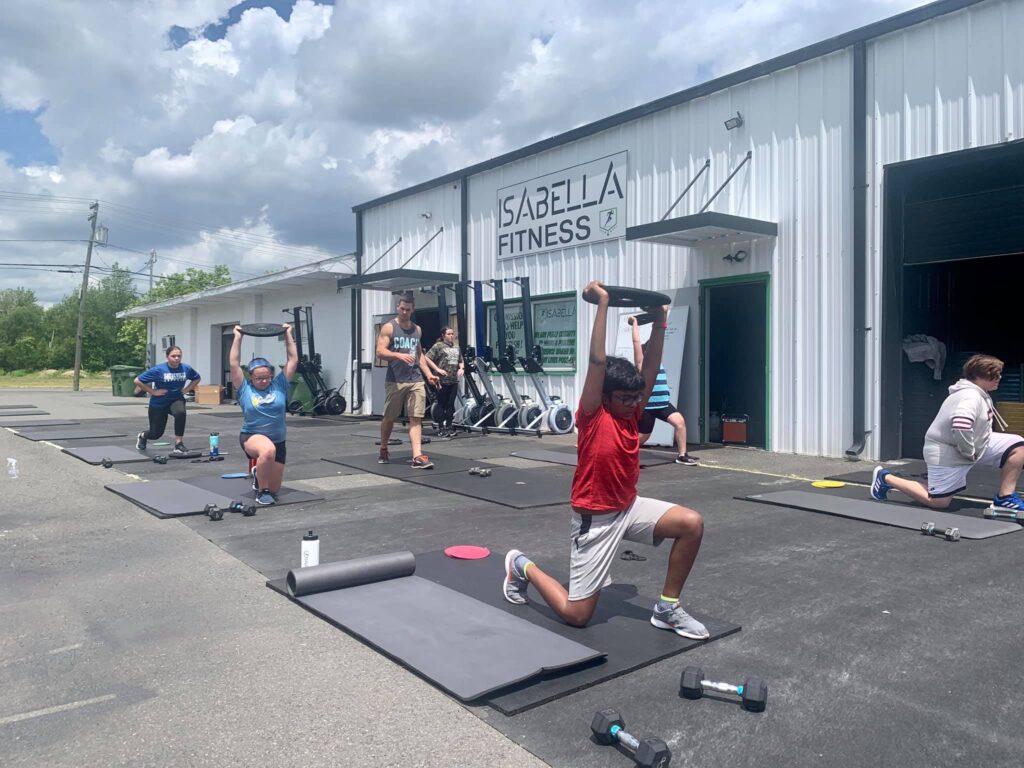 Our kids support and encourage each other regardless of age. 
We personalize our classes based on individual needs so that any kid can be successful & have fun.  
We perform bodyweight exercises, cardio, running, kettlebell/dumbbell movements, medicine ball, et cetera.
Every class includes a warm, exercise instruction, a workout, and/or fun games/activities.
Classes are held on Monday, Tuesday, and Thursday from 5-6pm.
The cost is $100 per month. No contracts. Month-to-Month.
This program is for youth ages 6 – 12, youth 13+ will be able to take our IF Group Classes.
First class is always free.
What Our Clients Think of Isabella Fitness
If you are looking for a place to change your life for the better this is it! When I started here I knew nothing but with the patience and professionalism of the coaches I now feel the best I have ever felt. This gym has a fun, relaxed, and supportive environment. Equipment and facilities are always clean and organized. The workouts are fun and challenging but you are guided every step of the way. The coaches COACH! You will not be steered wrong here.
This is the greatest gym I have ever been to! From the coaches to the other members, everyone is incredibly friendly and there to help you be the best version of yourself. The coaches are constantly watching you to make sure you are doing the movements properly to avoid injury and make sure you're getting the most out of every workout. I'd highly recommend Isabella Fitness to anyone looking to improve their life for the better!
Isabella Fitness is a fantastic gym. I did online workouts with them for over a year during covid and am glad I found them. The trainers I worked with were all super professional and really knew their stuff. I highly recommended them.
Before coming to Isabella Fitness, I had never stuck with any workouts. Now 3 and a half years later, I have finally found a place to work out that I love! The coaches are excellent at helping all of the athletes individually tailor the workouts to suit their needs. The facility is clean and well organized. I highly recommend Isabella Fitness to anyone-beginners and experts alike!
Great place to get your sweat on!!!! Great coaching, great programming and you have that community feel every gym needs. Highly recommend!!!